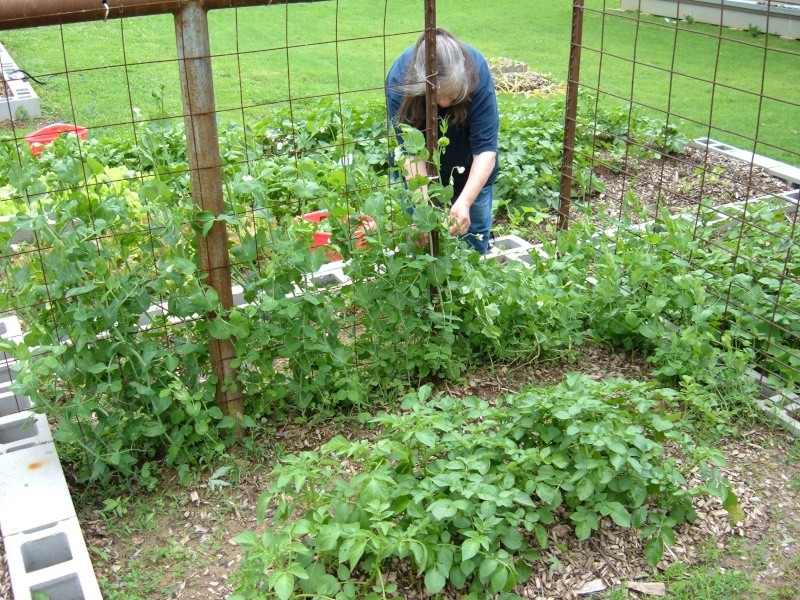 I am trying to get some of the snow peas to go to their fencing.
In the front is a short row of potatoes that were sprouting in the kitchen so I planted them. To the right of the picture are more potatoes and a short row of cucumbers at the fence.
Behind me in the green grassy area in a picture a couple of months ago was all dirt. Son is proud of the grass. You can barely see the edge of the gazebo in the picture.