Pacific Highway - Closer To Home

Joy

F O U N D E R




That is steam from the sugarcane mill.

Joy

F O U N D E R




Trucks & bins, waiting across from the mill, to go & collect the sugarcane harvest from the farms for processing at the mill. Looks as though two of them are being serviced or have broken down maybe.

granny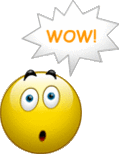 Great pictures!!  I told myself to just say great pictures and thank you but.......What is the little house on the Wardell bridge?  Is this where they lift the bridge?  I was surprise a osprey would nest so close to traffic.
     The little lollipop guy was so cute, but that would be a good job for someone.
     I had know ideal that morning glory could kill a tree.  I had a friend that had some in a flower bed by her front door.  It smelled so good.  I didn't know that it could get out of control.  The lantana  looked pretty in the picture.  So sad they both spread so easy.
     Th old church was beautiful.  I am so glad they made a cafe instead of tearing it down.  Does it have good food?
     I wondered how Emigrant Creek got its name.  Do you thank the first settlers traveled down the creek?  Duck Creek must be a good place for all the beautiful ducks in Oz.
     I wanted to ask if that was sugarcane growing in picture 14. Great pictures of the sugarcane mill.  The steam looked beautiful against the blue sky.
     The mangroves and casuarinas were great.  Do they grow mostly along the river or everywhere?
      
I know you are proud of me for just saying " great pictures and thank you". 
If you will keep adding picture I will try not to say anything. 
 
                Granny


Joy

F O U N D E R




Thank you, Granny.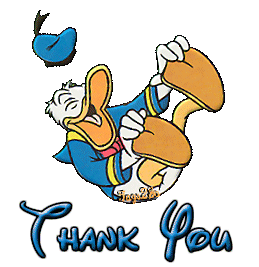 We love your questions so please don't stop asking them.  
You do have sharp eyes, & yes, that little house up on the Wardell bridge is certainly the control room for the bridge lifting & the big concrete blocks are the counterweights. When they are down the bridge is up!!   
Morning glory & lantana are a tremendous problem & choke out native plants & vegetation in our region. They haven't done anything about them along that section of the Pacific Highway as it will go when they finally start construction on the new dual lane divided highway. 
Mangroves only grow on the edges of rivers or sheltered mud & sandbanks in salt or brackish water. This river is brackish for quite a distance inland & mangroves thrive along its edges & those of the islands which dot the river.  Casuarinas like salt water & fresh water wetlands but are almost a weed here & will grow wherever the seeds land. Fallow land quickly gets taken over by it & melaleucas.  
Don't know what the food is like at the cafe but it does seem to be very popular with passing travellers. Have even seen police cars parked there so it appears as though the officers like their coffee.  
As for how Emigrant Creek got its name your reason may be spot on. Italian immigrants travelled from Far North Queensland to a region south of Woodburn known as New Italy back in the 19th century so this creek, which meanders (we cross it three times when travelling north), may have been named for them. Who knows? As for Duck Creek well everywhere has one don't they?  
Please don't hesitate to ask any questions you want to ask.

granny



You have a lot of patient.  Appreciate you!!
                Granny