Hi guys,
am new here, for i am slightly worried about my pink quill, "Quinn". Was so glad i found this topic
Basically i got him a few months ago (another present from my mom) and he was a cute pale pink. Now he is just a healthy green (i would class it as healthy, but what would i know) he seems to have sprouted some new leaves at the base but other than that i haven't seen much movement. when i see other pink quills, i can't help but think i might be doing something wrong, or maybe i'm just impaitent.
Not sure what really to say. i mist him about once a week, with water going to the "cup". he came with a vase and those little water ball things. i don't think they actually do much. he is in soil and if i'm right, he's facing the east rising sun in the morning...(if that means anything) . I keep my room warm-ish because i have other plants that like it warm and slightly humid.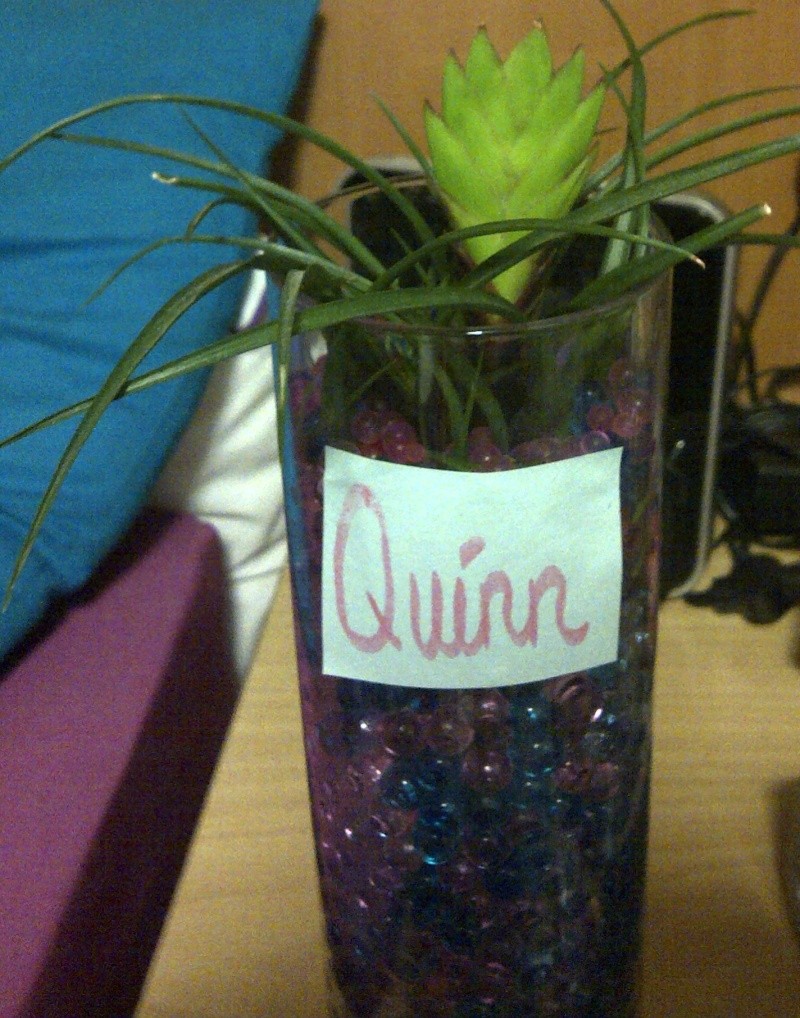 So please say hi to "Quinn"
So if any of you have anything to say, any tips of opinions, i'd be grateful, because right now, it seems like nothing is happening, for months !